Are you compliant ? Do you know your Responsibilities ?

The particular regulations that govern the commercial catering kitchen are laid out by Health & Safety Executive, the finer points can be found on HSE doc CAIS23 in short there are two key areas of responsibility for caterers to be aware of, BS 6173 Specification for installation and gas maintenance and DW172 specification for extraction and ventilation installation and performance.

CP42 Certificate, is an appliance and installation inspection confirming appliance and pipework gas soundness, gas valve and control function, safety device function, interlock function, extract & ventilation performance, working air quality including Co2 levels, emergency cut-off, gas supply & rail condition and hoses suitability alignment and condition.

It is a mandatory requirement that all kitchens are safety inspected every year, and that specifications as laid out by BS6173 & DW172 are maintained, or Risk Managed in the event a non-compliant issue is highlighted.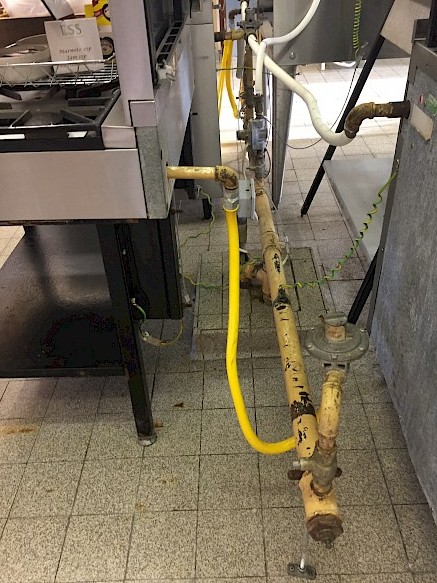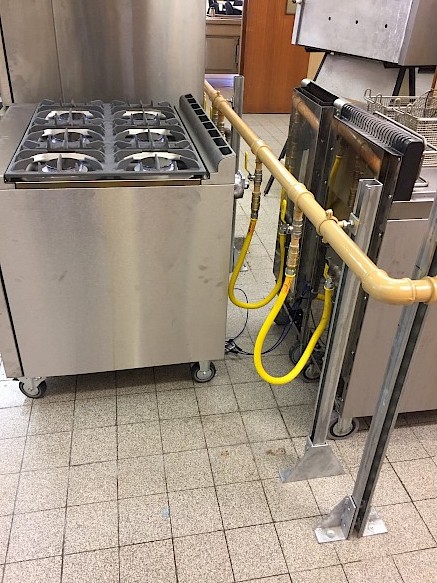 CP42 inspection can be arranged through our helpdesk, large kitchens 6 gas appliances plus, will require a weeks notice, however small kitchens typically take between two and four hour visits to complete and can be arranged on the next available slot.
 
Compliance solutions
We are one of few services who facilitate, bespoke Retro fit solutions upgrading Non-compliant kitchens to a compliant status, in short where the existing footprint is functional but compliance deficient, we apply experience and ingenuity to satisfy regulation, this would be at a fraction of the new installation cost.