Catercall is a trusted catering equipment service and repair company in Surrey. We have serviced many commercial kitchens in Croydon for over 20 years. In doing so, we have built a reputation for providing fast repair services and high-quality kitchen equipment.
Our team is comprised of catering service engineers operating from our workshops in Morden and Reigate, have been trained by National manufacturers of premium kitchen equipment such as Instanta, Maidaid, Rational and more. When it comes to repairing equipment or refurbishing your kitchen with the latest products, Catercall is the company for you.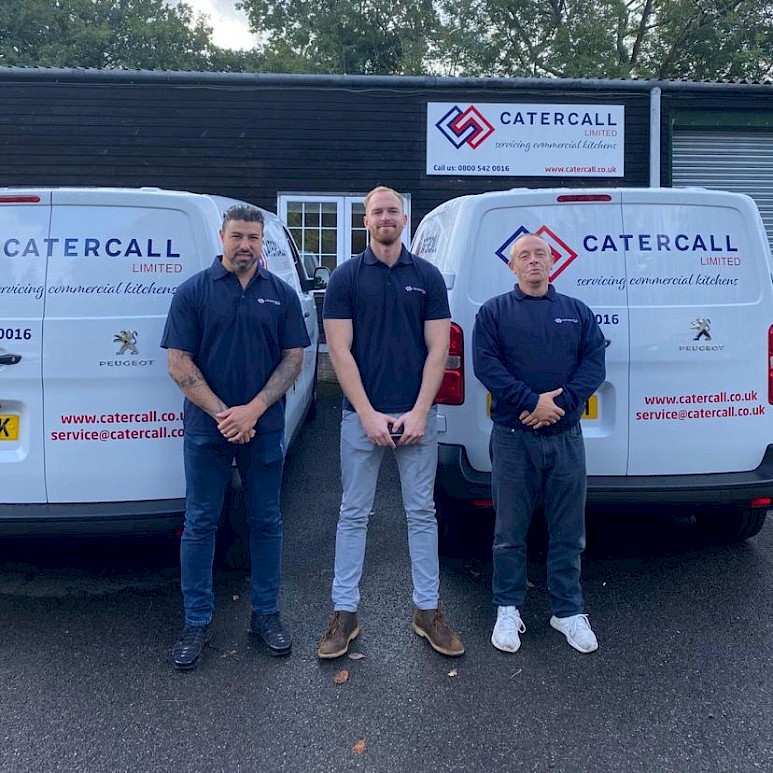 Equipment Repair
All our engineers have vast experience in repairing different makes and models of kitchen equipment. From cooking to dishwashing equipment, our engineers can bring your equipment back to its optimal working condition. All our Catercall engineers have passed the relevant ACOPS Gas courses. This makes them capable and qualified to repair cooking equipment that is powered by liquefied petroleum gas.
Supplying the Latest Products
Besides our repair service, we offer the latest commercial kitchen equipment in the UK. Our range of equipment includes gas and electric-powered cooking equipment from Rational, Electrolux, Blue Seal and other local manufacturers.
We make sure we supply innovative equipment that streamlines operations in commercial kitchens. For instance, the SelfCookingCenter® made by Rational features intelligent functions that automate many cooking methods. Browse through our product page to select the best equipment that can help your team save time, money and energy.
Qualified Catering Equipment Engineers near you
Whether you want to repair your kitchen equipment or buy our products, our Local Catercall engineers are on hand and ready to assist you. Our experienced service engineers will provide professional advice on managing the use of your equipment. They will give you tips on maintaining the quality of your equipment to prevent downtime from happening.
If you are going to upgrade your kitchen equipment, our engineers can provide advice on which product best suits your kitchen. Just provide them with details on what type of food your restaurant specialises in, and they will recommend the most suitable products.
Got a question or need a ssistance? Give us a call on 0208 462 9911